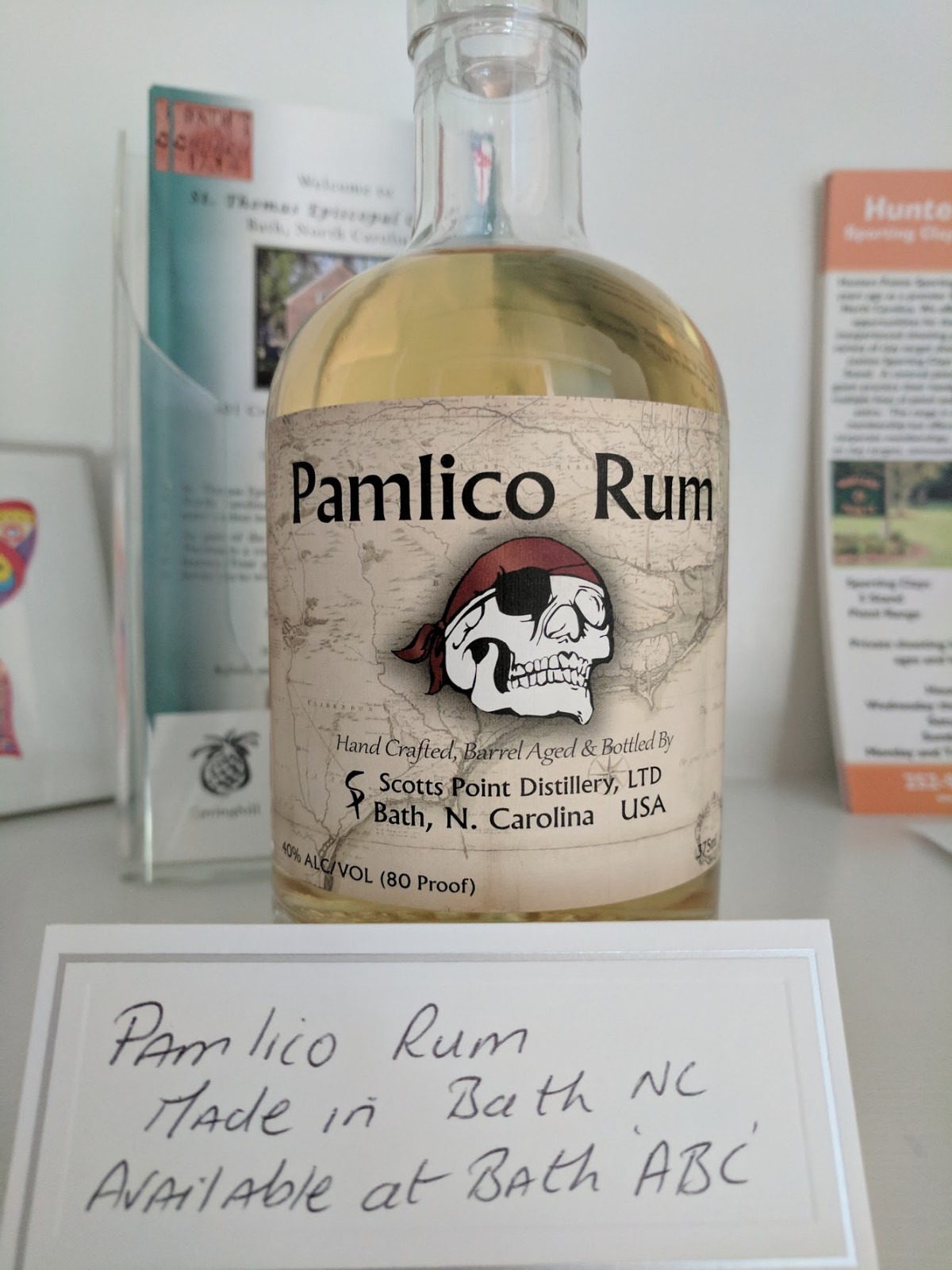 Where's the Rum? North Carolina, That's Where!
North Carolina has a long and exciting history splashed with liquor. It goes back further than the bootlegging moonshine days and even further than wicked old Blackbeard the pirate. Distilling is believed to have started in the 18th Century by Moravian settlers in Winston-Salem, on the site of what is now Old Salem.
Moving forward to more modern times, we have seen a glorious surge in craft beer and craft liquor distilling. In NC we have several high quality microdistilleries and larger ones too. They pour labors of love into their creations be it small batch gin, rum, whiskey, vodka or moonshine (only this time legally).
NC Rum & Beer Distilleries
It can make a fascinating part of your vacation to visit one of these distilleries. See the magic first hand and get to taste some of the varieties. If you've not tried moonshine before, NC is the place to do it! Explore the history of bootlegging and learn more about distilling on the Distill Tripping tour. The NC Beer Guys also offer up an overview of NC distilleries.
If beer is your thing then we also have many fantastic local breweries. This list of 10 North Carolina breweries should help provide some inspiration! (Be sure to to travel safe and designate a driver)
You may wonder what links the distilling of beer and liquor. Here in NC, we make both to a renowned standard. Although they taste so different, they both start with the same fermentable material. For beer it's typically barley, for moonshine it's corn. Liquor can be made with virtually anything, from fruit to potatoes. The processes are very similar, so if you know how to make good beer, you know how to start making liquor. Often the drink favoured by the company founder decides what they distill.
From Grain To Glass
People like to know where a products ingredients come from, hence the recent 'farm to fork' movement. Now, we have the 'grain to glass' movement; both are driven by the need for quality produce made from locally grown ingredients. Now that's something to raise a glass to!
Here in Bath, since 2012 we have our very own rum experts Scotts Point Distillery. Our maritime roots certainly help flavour their passion for "Pamlico rum". It's smooth and light coloured, aged in oak barrels and made with quality US grown produce. We highly recommend you pick up some of their delicious booty to take back home with you after your stay in Bath.
To book your 2019 stay, call us on 252-923-9571 or click here to request a booking online. Then it's just a matter of counting down the days until you are sat on our porch looking out toward the water with a glass of local liquor in hand.