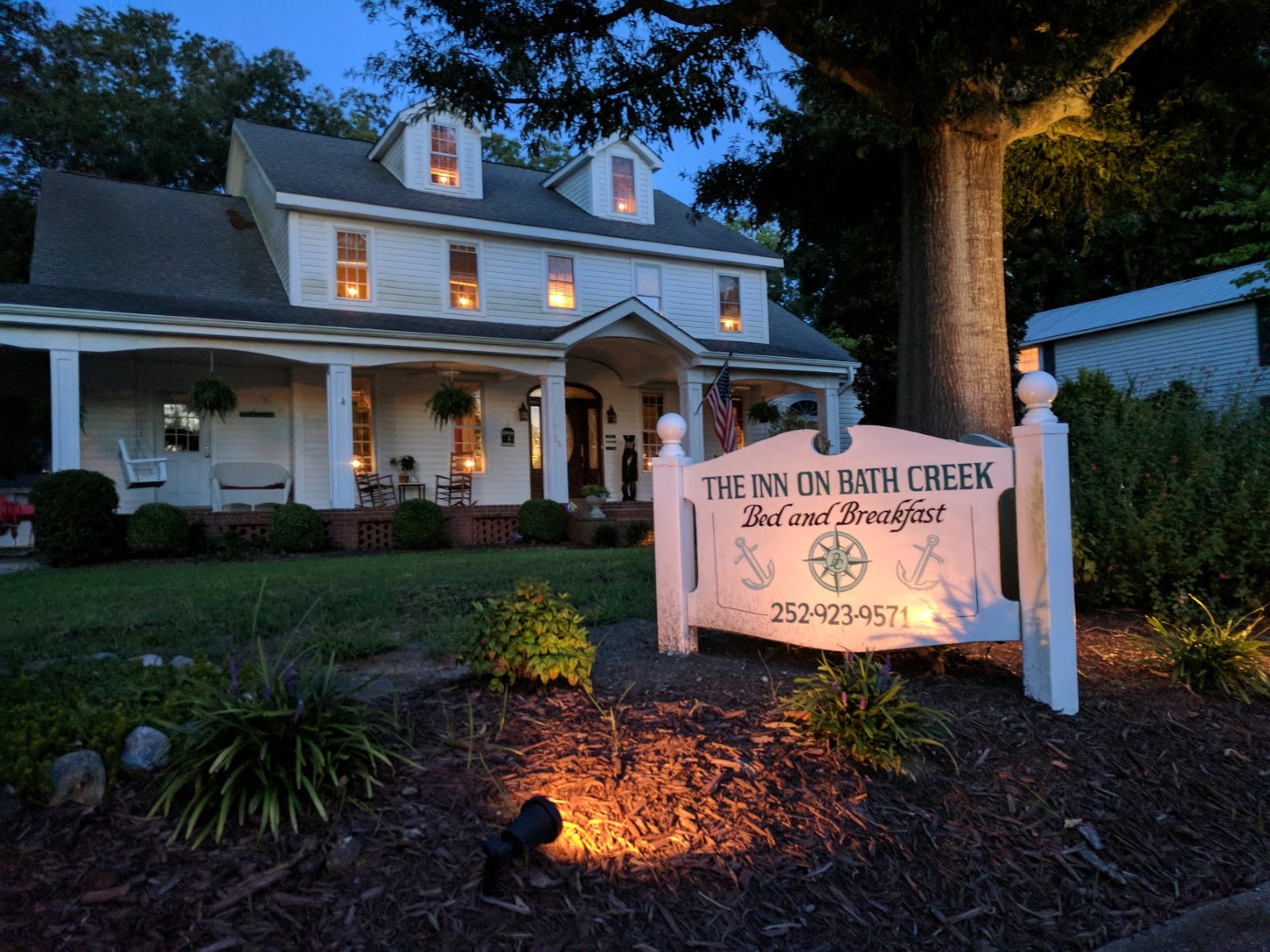 What is Included in a Bed and Breakfast?
Bed and Breakfasts (B&Bs or BnBs for short) are becoming an increasingly popular lodging option for travelers worldwide. BnBs are often private family homes, which gives them some huge advantages over standard hotels. They tend to be more personalized, relaxing, and down-to-earth experiences.  So what is included in a Bed and Breakfast?
Bedrooms
Bed and Breakfasts commonly have between four and eleven private rooms; the average BnB has six bedrooms. Some have private en suite bathrooms while others require their guests to share communal bathrooms.
One feature travelers often appreciate about BnBs is the uniqueness of each bedroom. Large hotels can have over one hundred rooms that are practically identical. How boring is that? Most BnBs don't have "copy and paste" bedrooms. 
Inn on Bath Creek has four unique bedrooms (Pamilco, Chesapeake, Calabash, and Okrarcoke), each themed around a southern coastal town. That means our guests can visit us four separate times and have four completely different experiences! Visit our website to check out our luxury guest rooms.
Breakfast
Most of the time, breakfasts offered in chain hotels are mediocre at best. Stale bagels, powdered eggs, suspicious-looking fruit. No thanks. And if you don't wake up early enough, all the "good" stuff is already gone!
Breakfast is the most important meal of the day, especially on vacation. Have you ever had a not-so-great breakfast that made you a little sick? Or the meal just wasn't appetizing which led you to being hungry all day? Those kinds of things can ruin a whole trip! 
B&Bs offer locally-sourced, fresh, and delicious breakfasts that will give their guests the energy and nutrition they need to enjoy the rest of their day. One of our guests wrote "The breakfast each morning was the highlight of our day!". Find us on Trip Advisor to read more wonderful reviews from our wonderful guests.
Amenities 
Hotels charge for everything. Wifi, Parking, Drinks. Staying in a hotel usually ends up being much more expensive than we originally think. Bed and Breakfasts often do not charge for these things and have extra amenities included as well!
The Inn on Bath Creek offers free parking, free WiFi, free drinks throughout the day, a selection of DVDs and books, and various places to relax. Hotels may have comfortable bedrooms, but very few have welcoming communal areas. Our guests love to spend time in our sunroom, front room, lounge, garden, and on the front porch swing. 
B&B Owners
Bed and Breakfast owners may be the biggest asset to your vacation. While hotel owners are extremely busy and have tons of rooms, customers, and employees to deal with, B&B owners are usually very available to their guests. 
Most owners live in or near their B&B so they are very knowledgeable about the local area. They'll know the best places to eat, the coolest historic sites, the most fun places to shop, and all the secret gems you could only hear about from a true local. 
Inn on Bath Creek guests love the owners. Here are a few comments from our guests. 
"Dale & Maree, were so welcoming and made you feel at home."
"Our hosts, Maree and Dale, couldn't have been more welcoming and helpful."
"Marie and Dale were exceedingly enjoyable, helpful and extremely accommodating. We are delighted to have had the experience of staying in The Inn on Bath Creek!"
Hotels and other common lodging options may be suitable for short business trips, but if you want a real getaway, one that is relaxing and unique, you should consider a Bed and Breakfast instead. 
We'd love to show you first what is included in a Bed and Breakfast firsthand! Visit our website to book a vacation with us!