Five Reasons To Travel This Spring
Considering travel this spring? We approve!
When we think of travel, we generally think of the summer season. Beaches, sunshine and long, lazy days are the perfect time to relax and unwind. But spring presents the perfect opportunity to witness the rejuvenation following a long winter while reviving your senses. Here's five reasons why you should consider travelling this spring…

1. The Perfect Weather
Summer is too hot, winter is too cold, and autumn often includes unpredictable cold spells! Spring really can be the best time of year to travel around the U.S. You won't have to worry about being in the sun too long, not to mention you can go out without putting layers of thick clothes on you. The moderate climate provides the perfect opportunity to walk around at your leisure on a cool, crisp spring morning.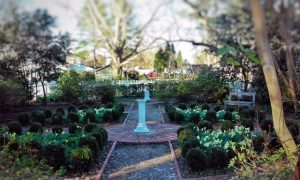 2. Flora and Fauna
Spring is the season of bright, eye-catching colors. Daffodils braving the crisp mornings, cherry blossoms blooming; there is a distinct vibrancy of colors as the world wakes up from its winter slumber. It's a phenomenon even locals are very fond of.

3. Festivals Everywhere
It often feels in spring like the world is waking up. It brings with it a number of exciting festivals around the U.S. From music festivals, to festivals centered around the rebirth of nature (such as the National Cherry Blossom Festival in DC), it's a wonderful time to be outside.

4. Off-peak Means Better Deals
Prices during the summer vacation often skyrocket, with kids out of school and families eager to take advantage of the weeks off. It can often mean that top attractions are crowded and more expensive! But in spring, before the summer-rush has begun, prices are reasonable and the attractions significantly less crowded. It provides the perfect atmosphere to take in the local attractions without feeling rushed through.

5. Wildlife
Spring is a time of birth in many of the national parks around the U.S. It makes it a prime time for wildlife spotting – just don't get too close!

Although we've listed five, there are plenty more reasons to travel in the US this spring. If you're looking for the a place where you can rest, relax and enjoy your nation's rich colonial history, consider Bath, N.C. for your spring getaway. At the Inn on Bath Creek, we love welcoming visitors from around the world to share a little bit of the magic that is Bath. Why not book your room today?