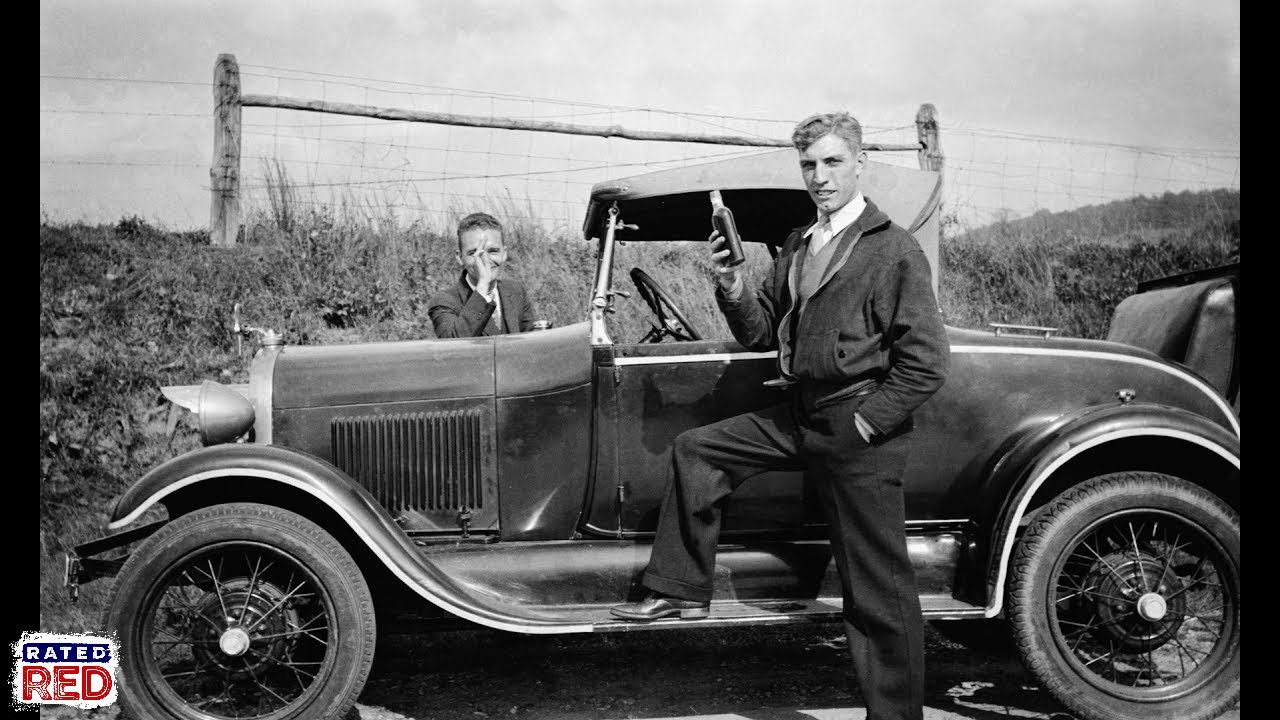 NASCAR and Moonshine – North Carolina's Fascinating History
In this neck of the woods, our history is rich and sometimes surprising. PLUS, it's not all pirates! North Carolina is famous for NASCAR – it's part of our heritage. But not everyone knows the story of its origins. Bizarrely, the sport only came to be because of prohibition, specifically it's alcohol restrictions. Which in turn gave birth to the western North Carolina moonshining culture.
Moonshining
Moon shine is so called because the bootleggers booze was made by the light of the moon. This was in hopes of the darkness hiding the smoke from the process. But the risk wasn't just in the distilling process/making of the moonshine. Distribution was risky too. Times were hard and struggling farmers and the like relied upon whiskey sales to make some extra money. It was highly illegal and the possibility of being caught was very real. The bounty was transported via "runners" in their cars and speed, skill and a dash of recklessness were needed.  The cars needed to look normal or "stock" so as not to draw any attention. But they also needed to
Carry a lot of the booze without it getting bumped about and potentially spilt.

Be able to outrun police and tax officials who were hunting them down.
Drivers and mechanics modified the cars to fit their purpose. Suspension got altered to cope with the bumpy roads and prevent the liquor getting spilt. Internal modifications helped with carrying as much liquor as possible. Power upgrades were essential, when Ford's V-8 became available it was a hit with the moonshine racket, being a powerful and easily upgraded engine. Something that Teetotal Henry Ford must not have expected! Drivers were on the front line, survival and evading capture were excellent motivators. They had to know every back road and trail both at day and night – even without the lights on! Highly skilled and fearless, they learned to make high speed hairpin turns and control skids. Perfecting techniques like the "bootleg turn" and more. Some even developed sneaky tricks to evade capture such as smoke screens, oil slicks and dumping tacks to puncture tires.
The NASCAR Competition Begins
Drivers began competing with one another in order to show off and to stay on top form. Driving became a part of who they are, pushing their abilities, tuning their cars to gain any power and speed advantages they could. As such even after prohibition ended they continued to organise races and appear at fairs where they could charge thousands of people who wanted to watch the spectacle. The modern NASCAR we all love was formed in 1947 when a meeting took place to create its rules and regulations. In time sponsors were found and the background of this racing institution was moved away from  and ultimately forgotten – in favour of becoming family entertainment. If motorsport sets your heart racing, then you may wish to travel to the Hall of Fame in Uptown Charlotte during your stay. There's also many moonshine historical sights hidden away. Alternatively, you could relax on our porch with some local firewater and a good book on the fascinating story and just drink in the flavour of North Carolina. Book your stay by calling us on 252-923-9571, or click here to request a room online.