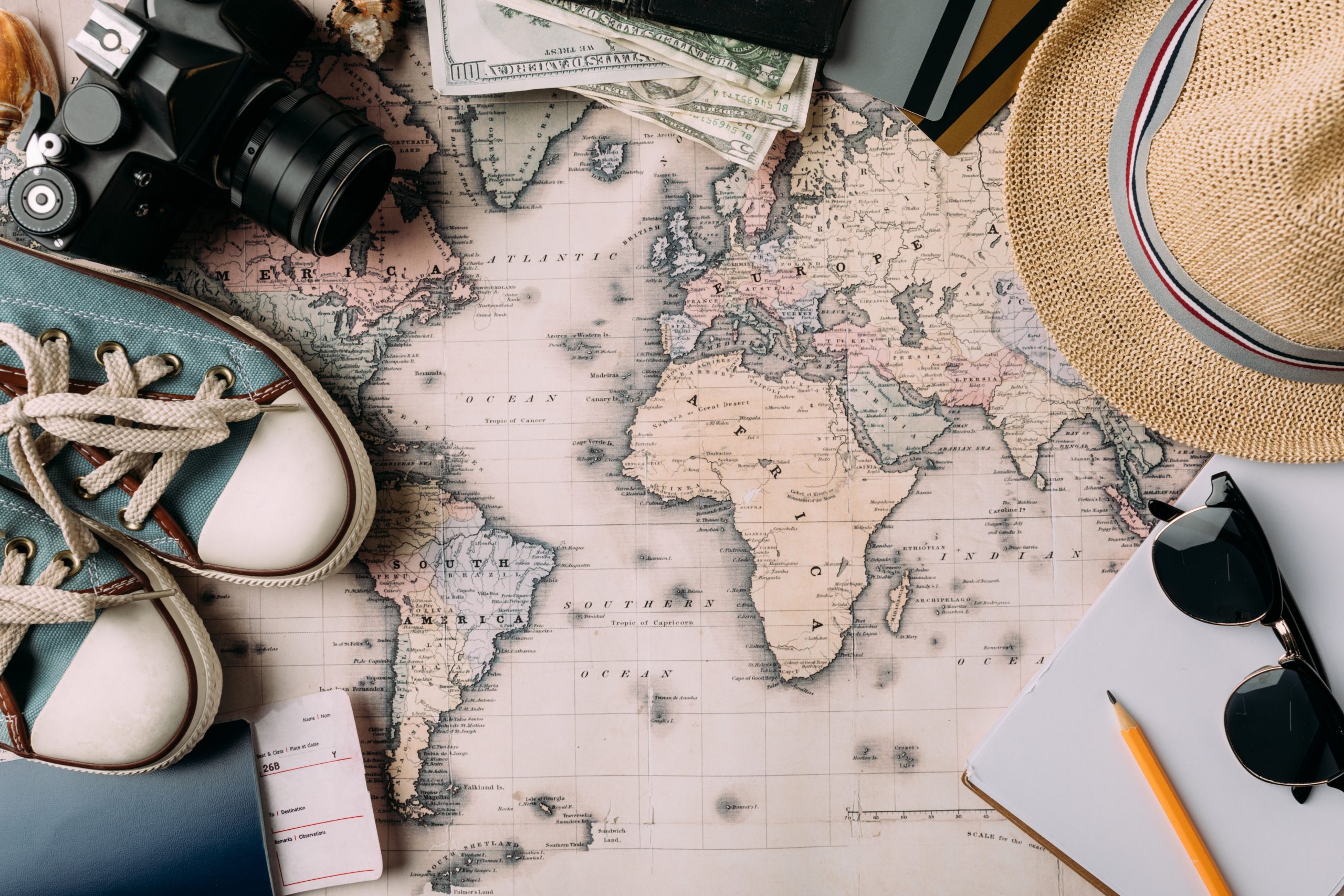 8 Reasons to Travel in 2020
If you're like many, ringing in the new year means changes and new resolutions. For some, resolutions are about losing weight, being more positive, or maybe challenging yourself in a hobby or skill. On the other hand, for some, travel resolutions are popular and they're a great way to kick back, see the world, and feel accomplished doing so. If travel in 2020 is going to be your stress relief rolled into a new year resolution, we've got just the motivation to kick start your travel planning. With our top 8 reasons to travel in 2020, we know it'll ignite some passion in you!
8 Reasons to Travel in 2020
Aside from having the awesome opportunity to see the world, exploring new cultures and taking in amazing views, there are actually great physical and mental reasons to get out and travel more. Here are our top 10 reasons why you should book that flight and travel in 2020.

Gain world insight – If you're looking to broaden your cultural horizons, there's no better way than to live it. By traveling you have the opportunity to submerge yourself in cultures around the world. Experiences you can't get at home, dining, history – there's so much to be gained from a little worldly perspective.
The holidays! – Lets face it, you probably have your own beloved traditions and celebrations, but why not see how the rest of the world does them? Not to mention, at any time of year, you'll get the chance to experience holidays you may not even know existed.
Learning new languages – The benefits of learning a new language are endless – not only will you get your brain working, but it will definitely help you connect even more profoundly to the cultures you've chosen to visit.
Meaningful memories and relationships – Chances are good you won't ever forget laying on a tropical beach or interacting with remote cultures. You'll probably always remember your well thought out vacations where you got to experience the unknown. Not only do you get to hold on to these memories forever, but it helps you connect with your travel companions and people all over the world. It's not bad for conversation back home, either!
Broaden your adventurous horizon – Going snorkeling, riding icelandinc ponies, petting a koala – these are things you're most likely not going to do sitting back at home. It may not equal adventure to everyone, but traveling abroad means upping your chance to enjoy great adventures!
Sabbaticals are great for your mind – Whether you're going for a short weekend or a month, checking out and relaxing is great for your physical and mental wellbeing. Sitting down and giving yourself the chance to check out and enjoy your surroundings can definitely recharge your battery. Whether you choose a backpacking trip in Europe or you just want to curl up in a bed and breakfast on the coast, treating yourself has amazing benefits.
It fits your budget – Now better than ever, traveling is easier and more cost effective. Traveling from place to place is simple with budget airline packages, and more and more places of employment are allowing remote work.
Reconnect with the great outdoors – It doesn't matter if you're standing on a beach, in the jungle, or climbing the alps – vacation and travel is the best way to reconnect yourself with nature. That in itself is great for your mind and body.
It's easy to get caught up in the work grind – and it's even harder sometimes to convince ourselves we need a break. Your travel in 2020 doesn't have to take you halfway across the world. Local getaways are a great way to check out without commitment to lengthy travel or international trip planning. No matter what, we hope you find your little slice of heaven where you can reap the benefits of all the world has to offer!
Ready to book your next vacation? Located in historic Bath, North Carolina, the Inn on Bath Creek invites you to take a step outside of the ordinary, and find out why we believe life is better on the water. Click here to request a booking online, or call us on 252-923-9571.